Good-bye Crickets, Hello Comments—And Paying Clients!
With special guest Kendrick Shope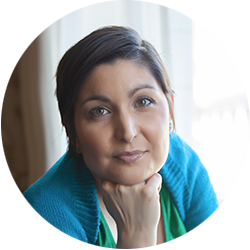 Imagine:
Receiving a flood of comments on each blog post

Readers becoming such passionate fans, they happily tell people how amazing you are

Having a steady stream of clients—from your blog!
This can happen when you turn your blog into an engaging community. Good-bye Crickets, Hello Comments is a free training to show you how to do all that and boost your blog engagement. You'll also get the inside scoop on Sales School and find out how you can get even more one-on-one, personalized coaching – at no extra charge. 
I'm sharing secrets I've only shared with paying clients; Ten insiders' tricks to increase comments and clients – before you even publish your post.
What can more comments do for your blog? They'll lead to:
A jump in traffic so more paying customers know who you are

Increased social shares to establish your expertise and boost your sales

Steady clients so you can live the life you love

And once you have their attention – find out how you can sell without feeling pushy.
Be the first to hear these never-before-shared secrets and give your blog—and business, the boost they deserve.
Sign up here to get in on this free training, 7/29. 1:00pm CT.
On this free call, I'll share the insider's secrets to:
Designing your blog to attract more readers

Mastering the proven strategy to make your post stand out in a crowd

Never run out of blog post ideas again

And a game-changing, personalized bonus to help you apply these tips to YOUR blog

PLUS – special guest Kendrick Shope will be on to talk about how you can master selling in a way that feels genuine. Say good-bye to feeling sleazy.
Can't make it that day? No problem, I'll send you the recording. Either way, sign up and brace your blog for some major change.

Miss this free call and miss out on comments, fans and clients. Your blog and your business deserve them all. Sign up now and say good-bye to crickets and hello to comments—and clients!