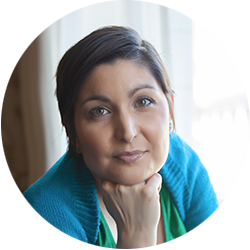 This is my superpower: I'm better than anyone at solving problems and coming up with fresh angles. I'll listen as you outline where you're at, what you've tried and where you want to go. I'll unleash workable solutions until something ignites a YES! And then we start planning – which is something else I adore.
I'm also handy if you want to laugh and hear sassy commentary while we brainstorm your next big idea, churn out blog post topics for the next year (yeah – the next year) or map out a detailed plan for your upcoming project. I'm already giddy at the thought of fresh spreadsheets and the smell of Post-Its.
And, if you've worked through Business Love At First Sight and you know you're sitting on copywriting gold but you just need a bit of help; hit me up. We'll be cranking out sales emails and pages that bring in money and pull in ideal clients like a magnet.
Your $149 investment secures you a 60 minute, individual session where we can address whatever is keeping your business from reaching clients. Past sessions have resulted in:
Customized copy to connect with too-good-to-be-true clients
Tailor made opt-ins designed to draw readers in like a moth to a flame
Just-for-you emails designed to sway your specific readers so you can move your business where it needs to go
Custom designed blog post structures to attract and engage readers
Specialized social media posts to create conversations and get you noticed without feeling needy
Personalized, step-by-step plan to double your mailing list
You'll get my straight up, honest opinion on whatever you ask (sugar coating things is NOT my strong suit) and you'll walk away fired up with a customized action plan, ready to tackle whatever's in your way.
If you're ready to get serious (but with some laughs, always with some laughs), I'm ready to hop on the phone. It'll be faster than a speeding bullet, more powerful than a locomotive and able to leap tall buildings in a single bound. Well, you get the idea. Grab your session now.
Want to make sure our super powers mesh? Sign up for a free consultation and find out how I can help you reach and engage clients.
Your business deserves passionate fans and loyal clients. Let's make it happen.