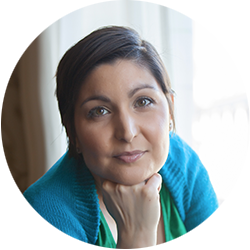 Imagine:
Your mailing list filled with ideal clients who can't wait to work with you

Writing blog posts and copy with confidence, knowing you're solving readers' biggest problems

Understanding your clients so well, they're convinced you stole their journal (and they love you for it!)

Fans so passionate, they tell everyone about you and your fantastic business
These aren't dreams. These are real results that we can work together to create for your business.
Generate genuine connections and your clients will never go anywhere else.
We'll work together to:
Grow a mailing list of passionate fans so your next launch is a success
Create a blogging system that keeps your readers engaged so you always know what they need

Sharpen your writing so your message reaches clients on an emotional level (and makes you look like a pro!)

Customize a social media approach that allows you to attract fans while helping others
I know your business is unique and no generic program will fit you perfectly. That's why I'm dedicated to tailoring every program, every tool and every tip to meet your specific needs. I make sure to listen to exactly what you need and won't let our time end until you're 100% confident in your next steps. And every time we work together, I offer built-in support afterward for those I-can't-believe-I-forgot-to-ask-you problems.
You're ready to take your business to the next level and I'm ready to get you there.

 
Let's get started.
Blog Buster
This is your blogging bootcamp; You'll learn how to set up your post and how to make it stand out in a crowd. You'll master crafting the perfect headline and uncover the secret to ending writer's block forever. You'll walk away with templates my clients have dubbed, "The best things ever!" and a guaranteed year's worth of blog posts. Learn more about whipping your blog into shape.
Individualized Coaching
Personalized Strategy Sessions
Sometimes you (and your business) don't fit into a pre-made solution. That's why I offer one-on-one, 60 minute strategy sessions. When you need to brainstorm or a creative solution to your problem, you can book a Personalized Strategy Session. Need some copy that pulls in ideal clients? Can't figure out how present your offers so people will buy? Sticky situation you could use some help with? No problem—that's exactly what I'm here for. We'll work through your roadblock together and you'll walk away with a customized solution and the confidence to put it to use. Learn more about Personalized Strategy Sessions here.