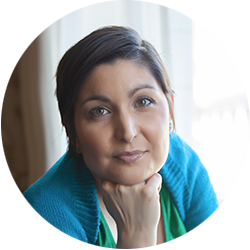 Imagine:
A waitlist! A waiting list spilling over with ideal clients begging to work with you

Emails and sales pages so persuasive, clients reach for their credit cards before they even finish reading
The chops to reel in clients with ease, sell your program, and build your business
Fans so passionate, they tell everyone – from their hairdresser to their dog – about you and your fantastic business
These aren't dreams. These are real results that we can work together to create for your business.
Generate genuine connections and your clients will never go anywhere else.
We'll work together to:
Grow a mailing list of passionate fans so your next launch is a success
Sharpen your writing so your message reaches clients on an emotional level (and makes you look like a pro!)

Customize a business plan that allows you to attract fans while helping others

Increase the size and reach of your business so you can help people change their lives while you build the life you want
Your business is unique and no generic program will fit you perfectly. That's why I'm dedicated to tailoring every program, every tool and every tip to meet your specific needs. And every time we work together, I offer built-in support afterward for those I-can't-believe-I-forgot-to-ask-you problems.
You're ready to attract dream clients and I'm ready to get you there.

 
Let's get started.
Private, 1:1 Coaching
Think of me as your professional ass-kicking hand-holder. We'll meet on a regular basis to map out what you need to do in your business. We'll break it down so you know exactly how to make it happen and end each meeting with a clear vision of how to make it work. Imagine running your business each and every day with confidence that you're taking steps toward building the business you want. Find out more about having your very own, private business coach.

Business Basic Training
Cracking the code on your own is slow and expensive. All the while you're learning valuable lessons, your business is circling the drain and you're sweating the bills. Business Basic Training gives you what you need to get started now. And to move at your own pace. All the while giving you the constant support you need, a weekly Live Q&A, and private, one-on-one coaching for those moments when you (and your business) need a little TLC. Click here to find out how Business Basic Training will transform your life. 

Personalized Strategy Sessions
Sometimes, you just need it now. You're not looking for a long-term relationship; You need a no-fuss, solution. Feel free to swipe right: I've got what you need. I offer one-on-one, 60 minute strategy sessions. When you need to brainstorm or a creative solution to your problem, you can book a Personalized Strategy Session. Need some copy that pulls in ideal clients? Can't figure out how present your offers so people will buy? Need to plan your upcoming launch or map out your new business plan? Sticky situation you could use some help with? No problem—that's exactly what I'm here for. We'll work through your roadblock together and you'll walk away with a customized solution and the confidence to put it to use. Learn more about Personalized Strategy Sessions here.